European Union (EU)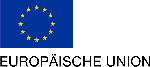 (Research and innovation: TeraTOP, a European project on track to revolutionize radiation-safe terahertz imaging)
EU-Contract sign: (FP7/2007-2013) under grant agreement no. 288442
Project Partners:
CSEM Centre Suisse d'Electronique et de Microtechnique SA, CH
TECHNION - Israel Institute of Technology, IL
IBM Israel - Science and Technology LTD, IL
IBM Research GMBH, CH
Commissariat à l'Energie Atomique et aux Energies Alternatives – CEA-Léti, FR
Bergische Universität Wuppertal, DE
EADS Deutschland GMBH, DE
QMC Instruments LIMITED, UK
Project Objectives:
The project's main objective is to develop a device that has the potential to reduce the cost and improve the capability of terahertz (THz) imaging in a wide range of applications including public security. Called "TeraTOP", the project will focus on potential security applications and will demonstrate a camera for detecting hidden objects. If the project can identify a sufficiently low-cost approach to producing an effective device, such technology might be more widely deployed.
Complimentary Metal-Oxide Semi-conductor (CMOS) technology has recently seen a vast development effort in the higher frequency regimes of the near-infrared and the visible parts of the spectrum. The resulting technology has generated substantial business volumes – in excess of €4bn in 2009 at the component level alone. The development of an analogous capability for the THz range currently relies on exotic materials and technologies and has been impeded by the lack of devices and circuits suitable for mass production.
Informations
Project duration:
Oct 2011 - 2014
Funding:
European Union (EU)
Tags
Terahertz Photonic Imager on Chip, CMOS