European Commission (EU)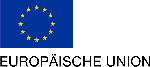 (EU-Contract sign: 3610S80001)
Project Initiator:
Pfeiffer, Ullrich, Prof. Dr. rer. nat.
High Frequency Systems in Communications Technology / Terahertz-Technology, Automotive Radar Systems
Project Objectives:
The European Young Investigator Awards (EURYI) scheme was designed to attract outstanding young scientists in all research domains, including the humanities, from any country in the world to create their own research teams at European research centres.
The European Heads of Research Councils (EuroHORCs) and the European Science Foundation have worked together to create the European Young Investigator Awards (EURYI) which was launched in 2003. Awards, normally worth at least 1 MEUR over 5 years, may be held in any of the countries participating in the scheme, which had been designed to create a high-profile incentive for the best and brightest researchers to build careers in Europe.