Contract with ST Microelectronics (F)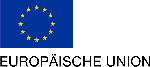 (Preparation of his doctoral work in parallel with a job as an employee in a company - with government support)
Project Initiator:
Pfeiffer, Ullrich, Prof. Dr. rer. nat.
High Frequency Systems in Communications Technology / Terahertz-Technology, Automotive Radar Systems
Project Objectives:
The agreements with industry for training in research (CIFRE) aimed at promoting partnerships between public and private research in the context of doctoral theses, which are financed together by companies and the National Association for Research and Technology (ANRT).
The CIFRE agreement brings to respective students many advantages: With a permanent contract or a temporary contract with a duration of at least 3 years, the candidate collects valuable work experience and is also a salary.
Informations
Project duration:
2011 - 2012
Funding:
ST Microelectronics
Tags
France, CIFRE, Promotion